By Marsha Wilson Rappaport
When my employer told me that the building the nonprofit owned was once owned by a famous Black Woman I was shocked. This February, when the Texas Historical Society granted the building a Subject Marker, I was floored.
I did the application the way I write grant applications. It was evidence-based. If the newspaper article wasn't in my hand or the book wasn't in my hand – the fact didn't go into the application. I started with 3 paragraphs from two books. My final application, after the research, was 26 pages long including 4 pages of references. I didn't think any of this would impress a panel that received hundreds of applications throughout the great state of Texas. I was blessed with help and encouragement from Julie Peterson Baker, the local THC representative. However, I will confess, I thought she was just being very kind.
This is the discovery that floored me:
Who Was Albertine Hall Yeager?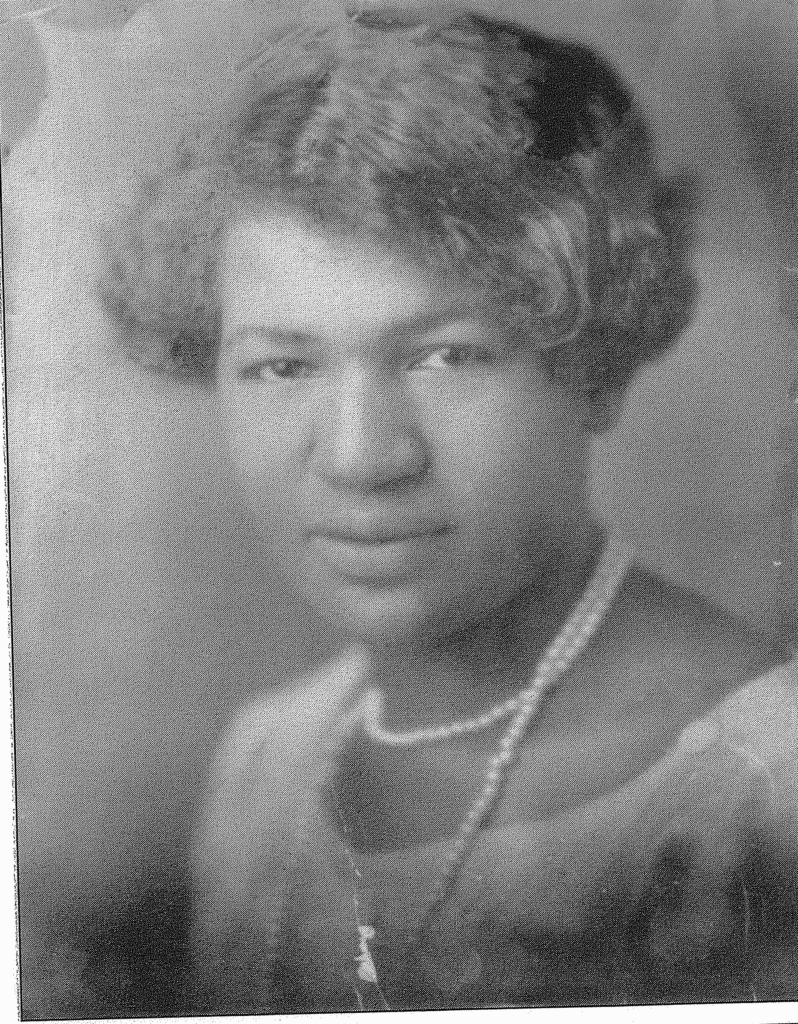 Albertine Hall Yeager, an African American woman founded the Yeager Children's Home between 1917 and 1918 in Galveston, Texas. She had so endeared herself to the community that even after her death in 1969, when the new building opened in 1975, the ribbon cutting with Charles Yeager was officiated by then Mayor R.A. Apffel (Kirkpatrick, p. 1, 1975.) Said Apffel: "For if there was ever a project that which represented a cross-section of this community, this is it" (1975, p.1).
The level of love and respect Albertine Yeager commanded in 1975 became apparent when Texas State Senator Aaron "Babe" Schwartz, sponsored a congratulatory resolution – SR-507 for the New Yeager Children's Home (Schwartz, 1975). There were wires from the Texas Governor Dolph Briscoe; Lieutenant Governor Bill Hobby, and United States Congressman Jack Brooks (Kirkpatrick, 1975, p.1). State Representative Andrew Z. Baker, a board member was unable to attend but sent well-wishes (1975, p.1). Texas State Representative Ed J. Harris, whose wife had served on the board was unable to attend but also acknowledged Mrs. Yeager's contributions (1975, p.1). Moreover, The City of Galveston passed a resolution declaring May 11 -17 "Yeager Home Week" (1975, p.1). (Reference list upon request.)
The Galveston County Daily News noted her courage in their coverage of this event. Angela Wilson who wrote an editorial also noted her courage without disclosing her own.
I was the Black woman who preceded Angela when I worked for the Daily News 33 years ago. I can tell you that journalism was a "good ole boy" club. There was a reason that Walter Chronkite had no female peers. What Angela, I and Ms. Yeager have in common is courage.
Right now, with COVID maybe waning and war drums beating, courage bolstered by faith is what we all need.
I started this blog and my podcast, with the idea that I would talk about things that would help seniors cheer up. Getting old takes a whole lot of courage.
Albertine's story about a brave Black woman who strove for inclusion, rather than segregation is an inspiration.
I am slowly moving toward grabbing a friend and riding the trolley on the seawall. Laugher,  love, and faith is certainly the best way to face our troubles. I need to step up and make Albertine proud.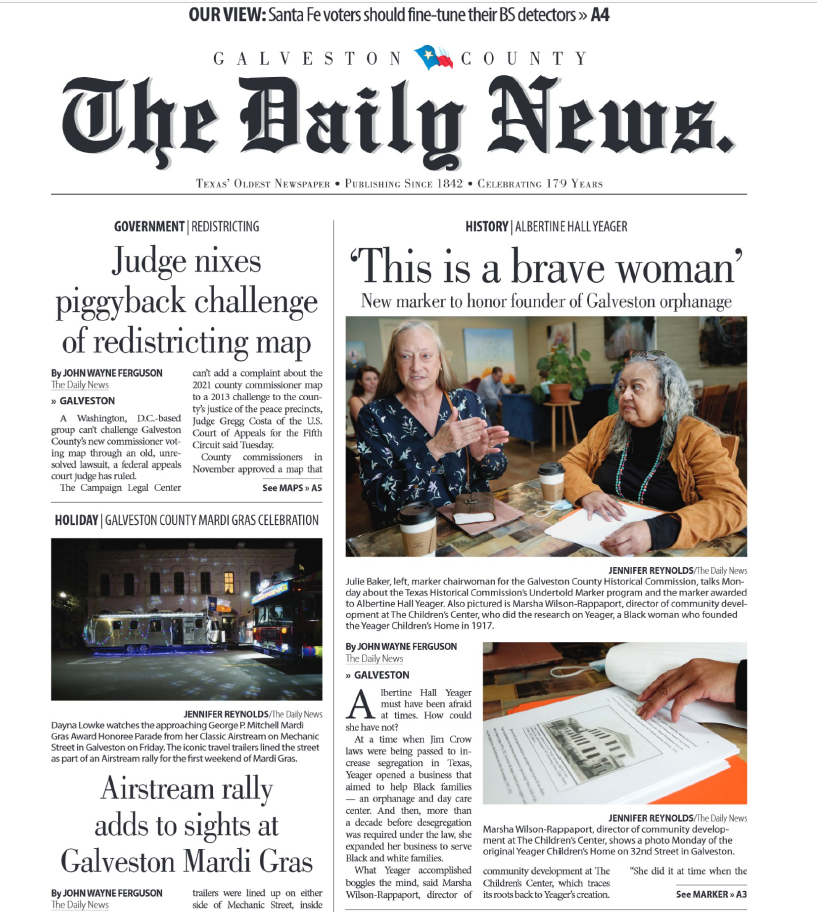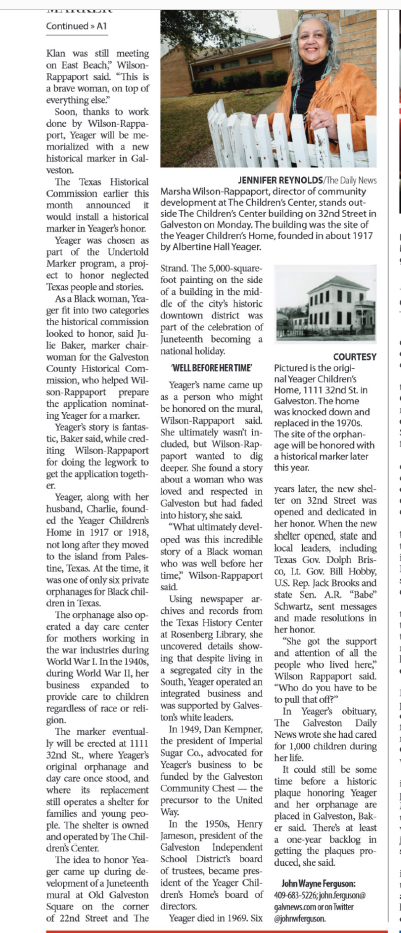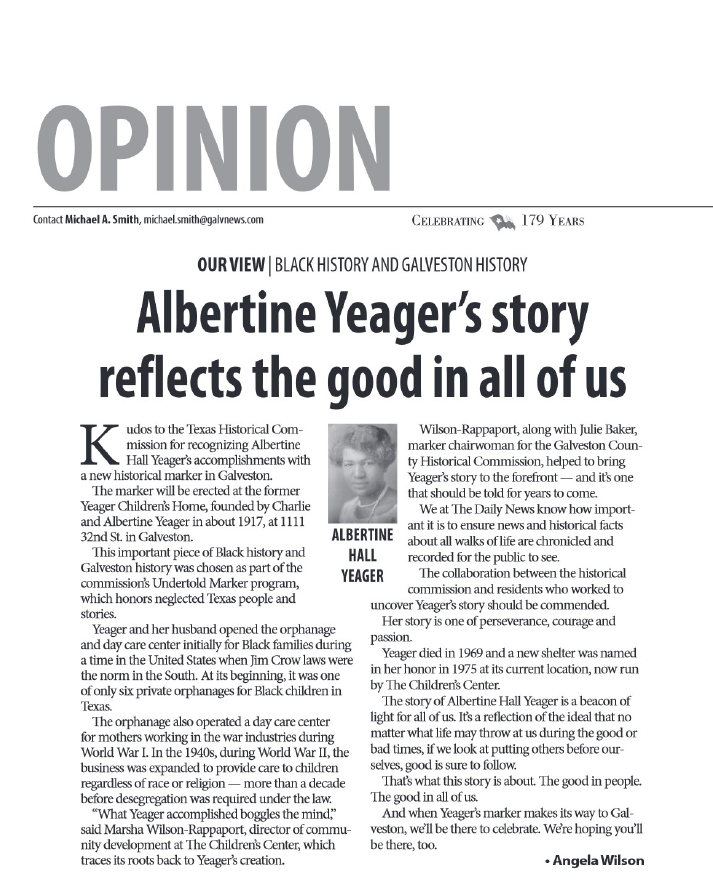 This image is from my personal paid subscription with the Daily News.